The initial phase of Pennsylvania's COVID-19 vaccine rollout appears to include far more people than health care providers were led to believe, exacerbating the shortage of vaccine doses both locally and across the state.
Pennsylvania expanded eligibility for the initial phase — dubbed Phase 1A — of its vaccine roll-out plan two weeks ago, at the behest of the federal government. At that time, then-Secretary of Health and Human Services Alex Azar had told states that vaccine reserves would be released from federal stockpiles to cover the expanded population.
Those reserves did not exist as the Trump administration portrayed them. But Pennsylvania's expanded vaccine rules remain, and it is not entirely clear how many people are actually covered by the expanded initial phase, although it is certainly more than was initially portrayed.
"If you live in Pennsylvania, it would be hard not to fit into Phase 1A," said Dr. Chrysan Cronin, director of public health programs at Muhlenberg College.
But experts don't necessarily blame the state, Cronin said. After all, state officials operated under the assumption that the federal government would follow through, and are now left to deal with the fallout when it didn't.
"I think the cat's out of the bag at this point," Cronin said, meaning it will be nigh impossible for Pennsylvania or any other state to roll back the eligibility expansion. "Pennsylvania has a really robust vaccine plan, but it only works if what you're being told by the federal government is the truth."
"We thought that we were going to have an expanded supply," Wolf said. "That was wrong. They weren't expanded. In fact it turned out there was no stockpile."
Phase 1A initially concentrated on health care workers and long-term care residents. But under Azar's Jan. 12 guidance, Pennsylvania and other states expanded that phase to include all persons over 65, as well as those ages 16-64 with certain outstanding health conditions.
When the expansion was announced, the Pennsylvania Department of Health said that roughly 3.5 million state residents would be eligible under Phase 1A.
In recent days, however, the state has increased that estimate, with Wolf saying Tuesday that "four million-plus people" are covered under Phase 1A, which would mean eight million doses of the two-dose vaccines are needed to fill demand; thus far, the federal government has allocated 1.5 million to Pennsylvania.
With a census population of just over 12.8 million people, the initial estimate for the expanded Phase 1A of 3.5 million would mean a little over a quarter of Pennsylvania's population would be eligible.
But that portion is almost certainly much higher, according to experts and health systems.
Out of approximately 403,000 patients in its records system, Penn State Health believes that 170,000, or 42%, are eligible for the vaccine under the first phase, according to hospital system spokesman Scott Gilbert.
Penn State Health has been inundated with calls since the Phase 1A guidelines were announced, with Milton S. Hershey Medical Center and other Penn State-run facilities no longer accepting phone appointments for vaccination due to the overload.
"We completely understand the community's frustration and anxiety in these circumstances, we would like to assure them that Sadler and other local vaccine providers are working tirelessly to schedule eligible vaccine recipients as supply becomes available," Manal El Harrak, the clinics' CEO, said in a press statement.
Sadler isn't alone. In many parts of the state, federally qualified health centers, which receive additional federal assistance for helping under-served populations, have become the primary conduits for vaccination, said Eric Kiehl, policy director for the Pennsylvania Association of Community Health Centers.
"They are getting overwhelmed with emails, phone calls, folks reaching out and wanting to access the vaccine," Kiehl said. "All of that was expanded with the federal government still promising that they had second doses in reserve."
The problems with the expansion can be seen by simply going through the state's list of Phase 1A eligibility. The initial vaccination phase, since the expansion earlier this month, now includes anyone 65 or older, which is about 2.3 million people in Pennsylvania, according to census data.
The phase also includes a broad range of health care personnel, including dentists and chiropractors. Data from the federal Bureau of Labor Statistics shows that health care practitioners and technicians number just over 406,000 workers in Pennsylvania. The health care support labor sector includes another 336,000 people, many of whom also stand to be eligible under Phase 1A.
The initial phase also includes people with certain health conditions that increase their risk from COVID-19, with some of those conditions encompassing large portions of the population. Obese people, defined as those with a body mass index of 30 or more, are included in this group.
According to the Centers for Disease Control and Prevention, a third of Pennsylvania's adult population is obese under this definition, with some CDC data sets putting it closer to 40%.
Even assuming overlap between those categories, it's possible that Phase 1A may cover the majority of the population in some areas. In her home area of Bethlehem and Allentown, Cronin estimated that 50% of the population is likely eligible.
It's unclear why the Trump administration, in its final days, pushed for this to be done. Public health experts were somewhat taken aback, Cronin said, given that Azar's recommendations were so far removed from the much more gradual rollout plan that they had been working with before.
"[The plan] was not what it is right now," Cronin said. "That blindsided everyone when Alex Azar came out with that."
Asked how to handle the situation on Tuesday, Wolf and acting state Secretary of Health Alison Beam stressed patience, and said that putting pressure on the federal government to ramp up delivery was the most effective solution.
"We're not receiving enough doses of vaccine to meet the needs of Pennsylvania," Wolf said.
However, federal data indicates that Pennsylvania has used only about half of the doses that have been delivered to it, a phenomenon that is not uncommon across the nation, although Pennsylvania does fare somewhat worse than other states in distribution.
The bottleneck most likely is the result of Pennsylvania's decentralized public health system; only a handful of larger counties and municipalities in the state have health departments. Outside of these, the state has to allocate resources to clinics and hospitals that aren't necessarily communicating with each other.
Cancellations of vaccine appointments are also a byproduct of the rush, Kiehl said, as patients book appointments at several places, unsure of availability, and then show up to the first one.
Multiple lawmakers and officials across the state have called on Wolf's administration to do more to centralize vaccine administration so that doses are not held up or spoiled because different providers aren't coordinating with one another. Wolf said Tuesday that "we're certainly willing to consider that."
The most critical thing to do at this point, Cronin said, is to "get it out as fast as you can." If doses are taken out of cold storage and opened, but patients don't show, "then go out on the street and say 'do you want your COVID vaccine?' We can't waste them."
Covid Vaccine 5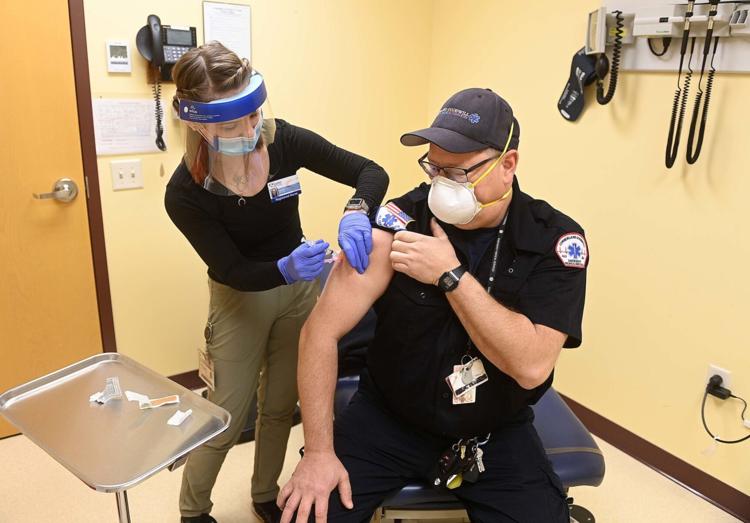 Covid Vaccine 1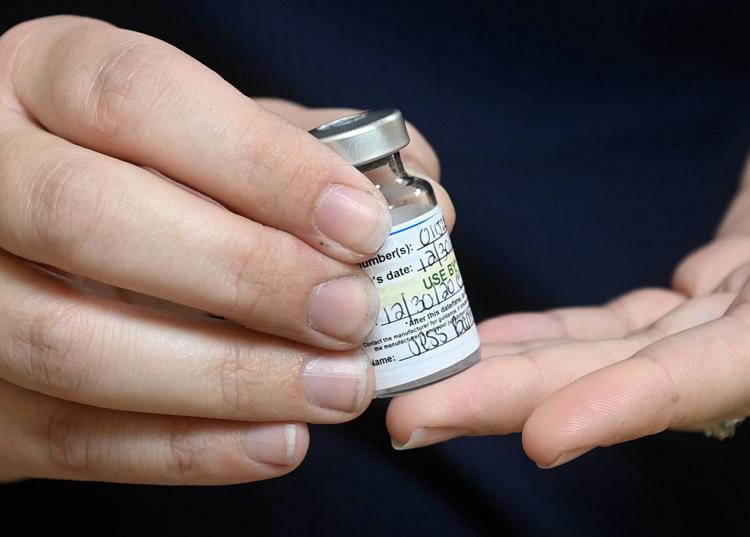 Covid Vaccine 2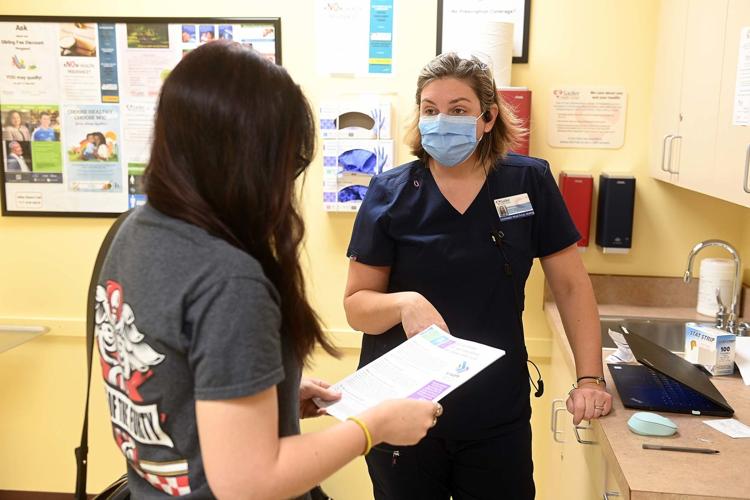 Covid Vaccine 3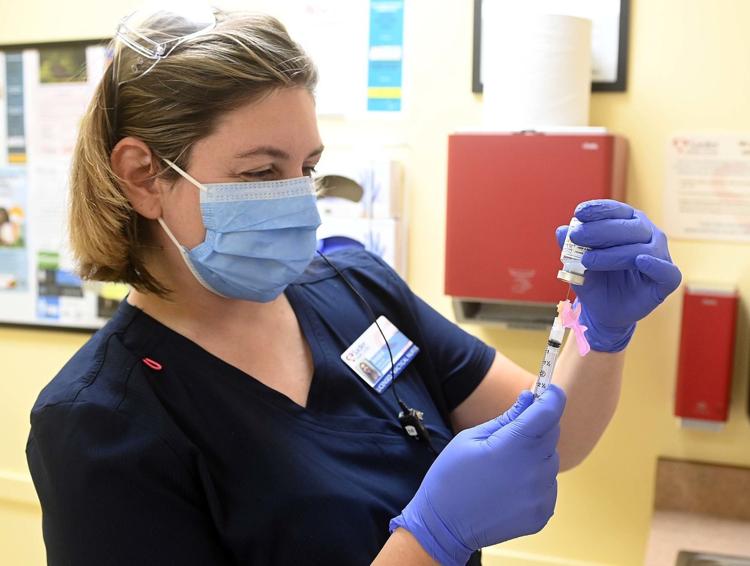 Covid Vaccine 4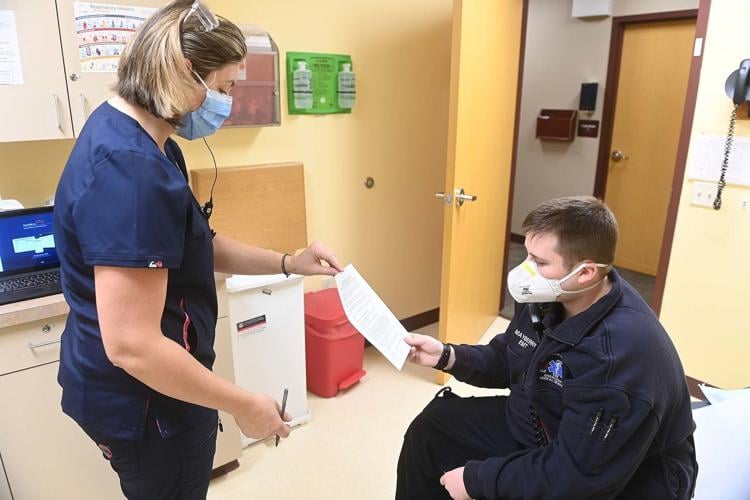 Covid Vaccine 6